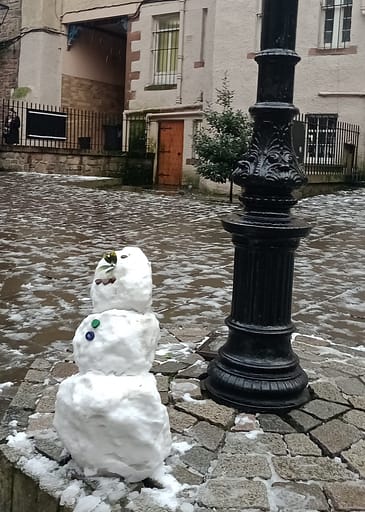 Whilst trying to polish off the endless Turkey sandwiches, I would imagine that many of you are looking towards the start of the new year.
Many people call it their New Year's resolutions, but I look at them as a "to-do list" during the first week of January. Many people do that with the best intentions, but very rarely stick to them. I must put my hand up and say that I fell into that category on numerous occasions.
Now you might not believe me, but 2023 is going to be different this time.
It would be fair to say that I have had a few life transforming moments, during the last twelve months, when it came to my physical and mental health, and I certainly have no desire to get back to those darker moments.
Especially as I will be closing the doors on my fifth decade and reaching "bus pass" age, much to Mrs. Frankie Boy's amusement. I am not really thinking of my 60 actual birthday (even though I know it is going to be a belter), but more of what is going to happen during the next twelve months.
Just because I am going to turn 60, my ambitions and desires are as strong as ever. I have already set myself several challenges, I know that some may be tougher than others. Some might be unsuccessful, but it is better to try and not get there than not try at all.
I will use that excuse when I try to learn tap dancing. But that will always remain a work in progress.
Along with existing Radio Projects, I am already looking at developing new ideas during 2023, not forgetting to add on my recently launched YouTube channel. Then there is the matter of my writing.
Electronically, my associate and I are looking to establish our online presence during 2023 with some exciting new and exciting web-based projects. Then there is the matter of my books, which for me will be the biggest challenge of them all.
A few months, I finally wrapped up the work on my Butlins Ayr Trilogy book series with the release of a hardback edition. Now it is available in all formats, electronic, paperback hardback, and not forgetting the audio version.
So now, the question is, "what is the next book going to be about?" Well, I have already started. And I would like to point out that is nothing to do with Butlins.
I have been so proud of what I have achieved so far, and this time I am aiming for what may be a much bigger audience. Previous books would normally take around six months to complete, but this time the aim is to go big.
I am not telling you what it is about yet, but this next book will push my creative mind to the max, no writer could resist such a challenge.
Preliminary work started last month, and the plan is to launch around the "2024 Superbowl." No more clues.
To all of you creative people out there, have a busy and amazing new year.
I certainly will.