"2023, I am going to find a new me." That was an interesting quote that I picked off from the TV the other day that kind of sums up what the next months are going to be like.
I always like to challenge myself in whatever I do, broadcasting, writing and performing. In recent years, they have had a similar theme, finish the Butlins Book Series, develop the radio work, revamp the websites, etc.
I have a lot to be proud of when it comes to achievements. And having learned new things about myself during the last two years, I am looking forward to even bigger personal and creative challenges going into my 60th year, which if successful has the makings of an impressive bucket list.
And I have already got off to the best possible start. All thanks to an Italian Tomato.
You need to stay with me on this one.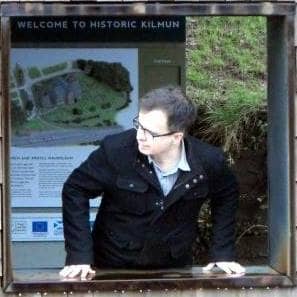 In May 2021, I was diagnosed as Dyslexic; so I knew that to continue to do what I was doing, I had to understand my discovered neurodiversity, and change the way I work. I still wanted to continue what I was doing, work on my existing projects, and try new things, but during the last year, I was getting nowhere fast.
The main reason was mental and physical burnout, I found that this was a common problem for Dyslexics.
I have a poor working memory, which means that I have problems processing verbal and written information. Trying to take in too much information over a long period, results in audio and sensory burnout.
When you are trying to be creative on the back of a regular day job, it becomes even more difficult, getting things done and sometimes try to stay awake. I needed to make some adjustments and I took a major step last month when I realised that the first step was to restructure my rest periods.
This is where the Italian Tomato comes in.
The Pomodoro (Italian for Tomato) Technique was developed in the late 1980s, by a University Student who was struggling to focus on his studies and complete his assignments. He realised that focusing on tasks, four sessions over 25 minutes, using a tomato shaped kitchen timer, enabled him to break down any complex projects, work more efficiently, and not wear himself out mentally and physically.
Using this technique, the student in question managed to produce a 130-page book on the technique which not surprisingly has been picked up by neurodiverse people.
With the coaching I have received concerning my working memory and my Dyslexia, they have always advised me to create more visual images when it comes to remembering things.
So when it comes to effective time management using this technique, the key is not to think of each block as 25 minutes, but one tomato. It might sound daft, but it works.
I have been on it for a few weeks and the results have been huge.
Physically, my energy levels are much higher, Mentally, I have never been stronger. Now with a clear head, I am in a better position when it comes to finally building a personal and work plan.
I have some big projects in the pipeline and having completed the first stage of the process, I am confident that 2023 is going to be a real game changer.
Ref: The Pomodoro Technique — Why It Works & How To Do It (todoist.com)